Mobile Workforce Management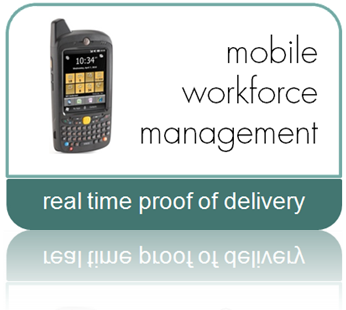 Cleardata specialises in mobile workforce solutions to help you mobilise, track and protect your business and your people.
Our flexible solutions deliver real time communication to your back office systems to improve the pace of your operations.
Say good-bye to paper-based froms and processes and boost your business performance.
Mobile workforce solutions
Our PDA devices and software solutions feature:
proof of delivery services
mobile workforce software
mobile device tracking
email services with push technology
mobile phone and text services
integration with your existing back office systems or our secure hosted management systems
build your own Mobile Forms FREE TRIAL
Optimise the way you work
Discover a paperless approach to improving the way that you work. Our solutions have been configured to support a variety of roles across many different sectors:
Healthcare: Enable mobile access to patient records, medical information and applications.
Transport: Manage your delivery manifests and ensure immediate invoicing.
Retail: Create a better shopping experience with immediate access to customer intelligence, product information and mobile telephone support.
Public services: Capture evidence of potholes, broken lights or fly-tipping and then immediately schedule corrective work using electronic forms.
Field services: Assign new leads to your sales force, a new claim to an insurance assessor, contact details to energy efficiency adviser, part numbers and depot directions to maintenance engineers, and more.
Create efficiencies
Office based staff can easily manage the quality and efficiency of mobile operations:
Reduce travel expenses and improve response times: Use GPS based software to prepare driving directions and then allocate the task to the nearest available worker.
Remote workers can accept a task with a single click, sending an immediate confirmation to office systems and staff.
Manage employee performance by accurately recording working times and breaks.
Continually improve your business processes and then quickly publish changes to all mobile devices.
Create mandatory forms and fields to ensure that the correct information is recorded for every job.

Keep communications costs low by limiting internet, voice and text services to business contacts and emergency services only.
Say goodbye to paperwork: Automate your invoicing process though electronic signature capture for proof delivery or job completion.
Introduce electronic check-lists to protect your business against the risk of unfair claims.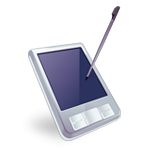 Talk to us and discover how mobile workforce management can boost your business
0800 046 8084 hello@cleardata.co.uk


special offers
latest news
bottom