Special Offers
At Cleardata we aim to bring you the best quality solutions at the best price. Check out our special offers below or just call us so that we can build a personalised solution that meets your needs and budget.
Vehicle Tracking Offer
InfoPlus Vehicle Tracking for just £10.00 per month for the first three months and FREE installation with a 12 month contract.
(Returning to normal price of £22.90pm after 3 months - offer expires 31 March 2011)

Award-winning InfoPlus tracking system includes all the features you would expect of a professional fleet management system, but at a great price and without the hassle and hidden cost of a lease contract:

Real-time tracking for multiple users
Vehicle Updates using GPS/GPRS
Daily / weekly reports & timesheets
Vehicle route replay facility
System configuration control
Google Maps with satellite view

All InfoPoint features, plus
Tailored daily e-mail reports
Speed and driver behaviour reports
Real-time geofencing alerts
Fleet management organiser
Google Maps with satellite view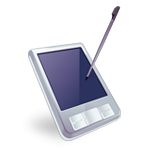 Talk to us about our special offers and discover how we can help boost your business
0800 046 8084 hello@cleardata.co.uk