GPS Satellite Navigation
Cleardata offer a Sat-Nav option for our mobile workforce management solutions.
Our solution makes it easy to navigate with maps accurate to a latitude-longitude coordinates or UK address with postcode, its the smarter, more convenient way to manage your navigation.
Discover the benefits of simple navigation including reduced travel time and fuel usage.
GPS Sat-Nav Features

Simple navigation, installed and configured to work with our mobile applications:
Quickly navigate to job locations in our mobile application with a single click.
Navigate to a contact in the mobile application or in your address book by simply selecting a name.
Enter latitude-longitude coordinates or an Ordinance Survey Grid Reference for precision destination entry.
View your entire route as a Turn List, as Turn Maps or even a simulation of the entire trip.
Clear on-screen guidance and turn-by-turn voice directions all the way.
Walking and cycling modes help with route information in towns and cities.
Benefits
As hundreds of thousands of sat-nav customers have already discovered, CoPilot navigation on a smartphone simply makes better sense:
Maps and software onboard. Unlike many mobile navigation systems, CoPilot's maps are stored on the phone, so there's no need to rely on the mobile internet to download maps every time you go somewhere. There are no on-going bills or hidden costs. Simply unlimited and dependable navigation.
Full featured navigation on your choice of mobile device. CoPilot Live provides all the benefits, features and quality mapping of a dedicated navigation system but conveniently on your choice of smartphone.
Smartphone-specific navigation. CoPilot Live offers useful features on smartphone that simply are not possible with dedicated systems. Example include: contacts integration, the ability to dial a point of interest and Live information services via the phone's mobile Internet connection
Easy and Intuitive navigation CoPilot Live takes advantage of the latest graphics technology and hi-resolution smartphone touchscreens to provide a navigation experience that rivals the most expensive standalone systems.
The latest digital street maps. Up to date maps from the World's leading providers, containing millions of verified street addresses and points of interest.
Designed with your safety in mind. CoPilot Live is designed to guide you clearly and without unnecessary distraction.
Multiple stop itinerary and trip optimizer. Enter up to 50 stops or waypoints in an itinerary and choose optimize to calculate the most efficient routing.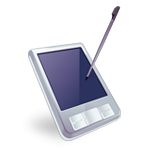 Talk to us and discover how mobile workforce management can boost your business
0800 046 8084 hello@cleardata.co.uk


special offers
latest news
bottom