About Cleardata
Cleardata is one of the largest document scanning bureaus in the UK and offers paperless solutions and document management services throughout the UK.
Workforce Management Solutions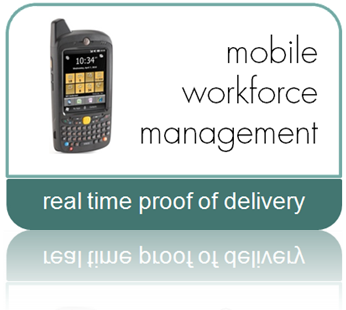 Cleardata UK Ltd delivers the very best in mobile workforce management solutions including resilient vehicle mounted or handheld devices and super efficient software applications.
Compatible with all Windows Mobile devices, our flexible solutions help our clients to realise their business goals through real time communication, remote job allocation, electronic signature capture, proof of delivery, immediate invoicing, GPS vehicle tracking, satellite navigation and more.
To find out more about cleardata's paperless field systems click here.
Cleardata's clients include blue chip companies, financial service organisations, more than 65 local authorities and NHS Trusts.
Formerly known as UK Digital Storage, Cleardata UK Ltd offers a one stop shop for document management solutions. The company changed it's name and created a new brand in January 2009 to represent it's entire range of new service offerings. The Cleardata group of companies has five divisions:

Whether you're looking to reduce your business overheads or streamline business processes. Cleardata has a solution for you.
Document Scanning Services
The company uses the latest Kodak scanning technology, combined with intelligent capture software. This provides fast, efficient document scanning with easily searchable, indexed digital files. Cleardata provides 200% quality checking services, can scan to BIP0008 and works to the highest levels of Information Security. Cleardata can scan any size of document from postage stamp up to AO in size. All forms of data can be captured such as receipts, travel forms or surveys, large format architectural drawings or plans in colour or mono.
Secure Document Storage | Archive Storage
Cleardata archive provides secure archive storage services, with the latest in fire prevention and security. The company has invested in VESDA, a very early smoke detection alert system, argon gas protection, redcare security and biometric finger print entry, offering peace of mind for your data. Cleardata's UK document storage facility is only used to store data and documents.
Scan on Demand
Receive the benefits of secure document storage with fast digital retrieval through cleardata's scan on demand services. Documents can be retrieved, scanned and uploaded as required. Access is provided via a secure ftp site.
Accounts Payable Software
Cleardata provides accounts payable and invoice processing software services. This software can help to save 75% of your invoice processing costs. Accounts Payable software includes workflow software and systems to fully automate your invoice processing from receipt to payment.
Document Management Systems and Workflow Solutions
Cleardata can design a bespoke document management system to fully meet your needs. The company is an authorised re-seller for Alchemy document management software. Document Managment Systems act as an electronic file cabinet for all your documents. Related documents can be indexed, enabling you to easily search for data in one place. Employee personnel files are a good example. They may contain hand-written application forms, sick notes, maternity certificates, letters created in word and flexi-time sheets. Alchemy software will manage the documents into one easily searcheable document management system.
Online Document Hosted Solutions
Cleardata provides online document management solutions. This flexible online document management system can be accessed from anywhere, using a simple web browser, with no formal training required. Documents can be stored in their native format. Users can allocate messages and tasks to other users regarding a particular document and a full document audit trail is provided. Documents can be related to other documents stored on the system. Cleardata's online document hosted solution provides a low cost service, with no up front software fees.
Data Entry Services
Cleardata entry provides high volume, low cost, accurate data entry services. The company uses specialist quality checking software and offers 99.95% accuracy for data entry. Data entry services can be used for forms processing such as survey or customer satisfaction forms, membership scheme administration, ticket forms processing. The company also has experience in digitising papers, information and documents for use on the internet.
Business Continuity Services
Cleardata Recovery provide business continuity services to minimise the potential downtime that can be caused to your business as a result of IT system failure. Our solutions will ensure that your organisation will be able to recover your IT systems and data. Whether the disruption caused is minimal such as in the case of accidental file deletion to more serious disruptions such as fire, flood or theft, then we will ensure that your data is safe.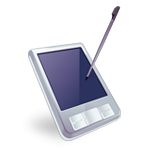 Talk to us and discover how mobile workforce management can boost your business
0800 046 8084 hello@cleardata.co.uk


special offers
latest news
bottom