Rugged PDA
Cleardata's Rugged PDA solution incorpoates an IP rated handheld PC which is resistant to knocks, drops and liquids. We recommend hardware products based on customer feedback ratings and we'll always aim to supply the best value Rugged PDA product to meet your needs and preferences.
Rugged PDA features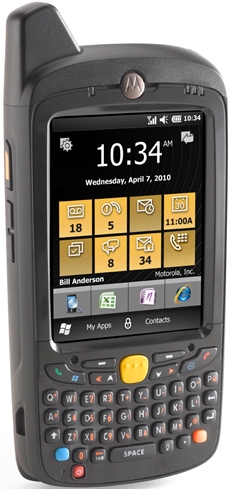 Mobile application configured to your needs

Back-office system integration

Training and support

Choice of ruggedised handheld devices: IP rated and splash proof. E.g Motorola MC65 (shown right)

Several keyboard options and touch screen interface with stylus

Micro-SD card support

Bluetooth, Wi-Fi & GPS connectivity

High resolution video & photo capture and playback

Barcode scanning capability
Benefits
Discover an affordable Rugged PDA solution for improving the way that you work. To see a return from this investment you need to create efficiencies of just £2.50 per day.
Office based staff can easily manage the quality and efficiency of mobile operations:
Reduce travel expenses and improve response times: Use GPS based software to prepare driving directions and then allocate the task to the nearest available worker.
Remote workers can accept a task with a single click, sending an immediate confirmation to office systems and staff.
Manage employee performance by accurately recording working times and breaks.
Continually improve your business processes and then quickly publish changes to all mobile devices.
Create mandatory forms and fields to ensure that the correct information is recorded for every job.

Keep communications costs low by limiting internet, voice and text services to business contacts and emergency services only.
Say goodbye to paperwork: Automate your invoicing process though electronic signature capture for proof delivery or job completion.
Introduce electronic check-lists to protect your business against the risk of unfair claims.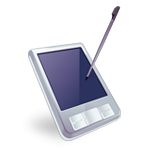 Talk to us and discover how our Rugged PDA solutions can boost your business
0800 046 8084 hello@cleardata.co.uk


special offers
latest news
bottom