Cleardata News
Support for Children North East
23-Feb-2011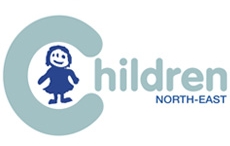 Following on from our charity sucess story below, the boxing team also chose Children North East as a worthwhile charity in need of support.
Children North East is a vibrant and forward thinking regional charity base din Newcatle Upon Tyne and have been helping poor children since 1891. They continue to promote the rights of children and young people, and to counter the effect of inequality on them, their families and the community.
Matt visited their Newcastle office in Febraury to meet the team and discover more about the great work that they do. Matt commented, "The staff at Children NE are so committed. They overcome emotion and work in some pretty scary situations to provide much needed support for children and families who otherwise would be subjected to harm or other risk. I was humbled by the whole experince, especially as they gave the boxing team so much praise for doing what we did - By comparison, I think we had an easy ride. It takes really special and dedicated people to achieve a success story like Children NE and it's been an honour for the charity boxing team to be able to contribute to this cause."
If you'd like to make a donation or explore other ways of supporting Children NE, please contact Carol Taylor on 0191 256 2444, email enquiries@children-ne.org
It's a knockout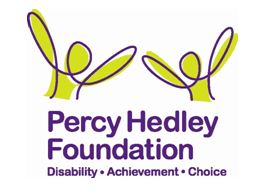 07-Jan-2011
Raising over £3000 is no mean feat in the current economic climate but Percy Hedley Foundation supporters Matt Atkinson (Cleardata UK Ltd) and Mark Bryce (United Carlton Ltd) did just that but in an unusual manner.
Matt and Mark, were looking for a challenge, a way to keep fit and raise money at the same time, when they found out about a White Collar Boxing Event it was clear to them what they had to do. The event attracted over 400 people who witnessed 8 matches; each match consisted of 3 two minute rounds.
During 7 months of intense training Matt 39, lost three stones in weight, suffered two broken ribs and a broken nose and Mark 42 suffered severe bruising. They joined 14 other amateur boxers on a wintry night in Durham to raise a total of £18,000 for several local charities.
Matt, Director of Cleardata based in Blyth said "I try to encourage people to get involved with charities in any way they can as every little helps. I try to do a lot for charity, this time I chose boxing, but I wouldn't do it again!"
On the night Matt ended up in hospital with concussion following a good left hook from his opponent, commenting on this Matt said "I was a bit battered and bruised but okay. My father is disabled through contracting Polio as a child and I grew up wanting to help people with a disability. I'm always on the look out for new challenges so who knows what I'll do next"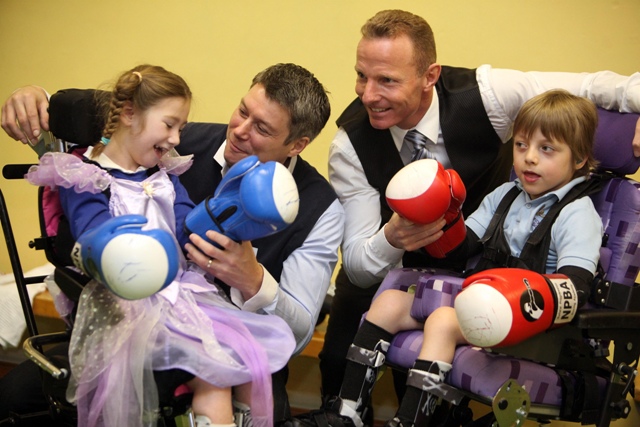 Matt's training partner was fellow local businessman Mark Bryce, Director of United Carlton Office Systems based in Gateshead. Mark never boxed before but liked to think that he was fit for a 42 year old. Mark said "I contacted Matt about the boxing challenge as I knew that he had been in the Army and had done some boxing before, but I was starting from scratch. We got ourselves a boxing coach and stepped up a gear to ensure we were match fit for the event.
Mark continued "All the money that was raised at the event has gone to support local charities. All the boxers pulled out all the stops to ensure we raised as much as possible by selling tickets and raising sponsorship. A collective decision was made to support local charities, Matt and I chose The Percy Hedley Foundation"
Tony Best, CEO of The Percy Hedley Foundation said "We are immensely grateful for, not only the financial contribution to our charity but also for the sheer physical effort from Matt and Mark. Matt used to live near to our school in Forest Hall and passed us on his way to work each day, this made him think of us when he was raising money for charity. We always appreciate it when local business people support us"
The Percy Hedley Foundation is a registered charity. Founded in 1953 as a specialist school for children with cerebral palsy; the aim of the Foundation is to ensure that children and adults with a disability learn the skills to be independent as possible and enjoy full and active lives.


special offers
latest news
bottom