eQuill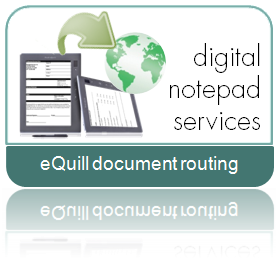 Cleardata can help you to integrate your eQuill digital notepad with your back-office systems and web interfaces using your 3G, WiFi or WAN connections.
We specialise in developing bespoke solutions and will work with you to build meaningful and efficient electronic forms and processes to help you run your business better.
The eQuill has the potential to replace around 80% of your paper-based business processes and can fulfil a variety of roles including:
Healthcare specialists - enabling a handsfree approach to data capture and secure processing of patient records.
Meeting management - voice capture of meeting minutes and actions.
Sales appointments - enage better with your client and reduce the time spent entering data into your sales database.
Marketing surveys - Capture customer preferences and enable real time consolidation of data.
eQuill digital notepad
The eQuill is a business-class tablet that works as an e-reader and digital clipboard to electronically write, capture and record documents. It weighs the same as most A4 paper notepads and is designed to be as portable. The eQuill helps to cut the costs associated with copying and scanning, and reduces paper-based processes such as form production and archiving.
It features a 9.7" e-paper display which delivers a crisp black and white reading experience similar to printed paper. It's natural writing experience and quick form processing is further enhanced by its stylus, 5-megapixel camera, voice recorder and soft keyboard.
This high performance device has 20 hours battery life under normal use and can store up to 25,000 pages. Several security measures have been implemented to ensure that your data is securely captured and transferred - This includes signature verification using speed, direction and pressure techniques to deliver a tamper-proof system - Something that you don't get with a pen and paper.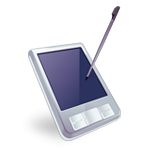 Contact us to learn more about our eQuill integration services and how this device can help you to work smarter.
0800 046 8084 hello@cleardata.co.uk


special offers
latest news
bottom