Mobile Workforce Solutions
Why Use Cleardata?
Flexible approach to customer engagement
Continual focus on service excellence
We use innovation to help you financially
Differentiation through clear business values

"Cleardata provide best value mobile workforce and paperless office solutions. We deliver innovative services to all sectors including Retail, Healthcare, Transport, Logistics and Field Services"
Paperless Office
Cleardata brings to industry innovative paperless office solutions to help you financially and operationally. The company has helped its customers to strip out up to
30%
of their operating costs.
When it comes to translating our customers' requirements into efficient solutions we constantly strive to exceed expectations through our flexible approach to customer engagement and our determination to achieve merit in every aspect of the Cleardata experience.
Industry analysts report that there are far too many examples of
businesses spending too much time and money on managing paper based documentation:
"Storing a piece of paper can cost 25 times more than storing the page image" -

PMP Research

"45% of office staff time is spent with documents" -

Gartner Group

"97% of European Businesses do not know what percentage of their revenue is spent on documents" -

Gartner Group

"UK businesses are losing £17bn because of their failure to manage information and data services" - The Times
Mobile Workforce Management
Cleardata UK Ltd delivers the very best in mobile workforce management solutions including resilient vehicle mounted or handheld devices and super efficient software applications. Compatible with leading mobile and tablet devices, our flexible mobile workforce management solutions help our clients to realise their business goals through real time communication, remote job allocation, electronic signature capture, proof of delivery, immediate invoicing, GPS vehicle tracking, satellite navigation and more.
Cleardata's solutions are available through flexible payment plans which means that there's no capital investment required. The plan is flexible to suit your emerging business needs; additional devices and options can be selected at any time. Click the link to find out more.
Mobile Workforce Management
Proof of Delivery Services
Cleardata provides digital proof of delivery systems allowing the operator to use electronic signature capture to immediately process a receipt for goods or completed work. Coupled with the latest in mobile hardware technology, our systems also deliver barcode scanning, photo and video capture, phone and email services. Click the link to find out more Proof of Delivery
GPS Fleet Management
Cleardata's GPS Fleet Management services include vehicle tracking devices, mobile asset tracking software and lone worker solutions. Efficiently manage your fleet management field operations and ensure duty of care through real time location services and status alerts. Click to find out more about GPS Fleet Management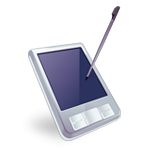 Talk to us and discover how we can help boost your business both financially and operationally.
0800 046 8084 hello@cleardata.co.uk


special offers
latest news
bottom