WorkMobile™
Features

WorkMobile™ is unlike anything you've used before
In addition to these standard features you will also receive free updates and plug-ins to maximise your usage and enhance the customer experience.
Standard Features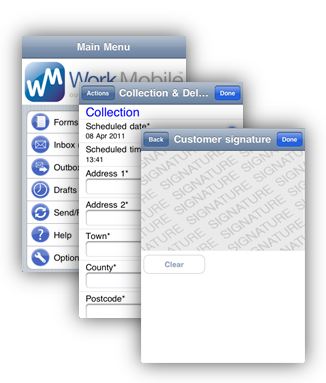 Build your own forms
Simple to use drag & drop interface allows you to quickly build your own forms and publish them to your team's PDAs and mobile phones anywhere in the world, any time.
Runs on all major mobile platforms
With WorkMobile™ there's no need to invest in expensive new mobile phone hardware, simply use your existing phones and PDAs. This is ideal for organisations using a temporary workforce on short term projects.
Industry-strength security
Built from the ground-up with security in mind, your data is encrypted from the point of capture, transmission and finally storage on the server.
Data export
Use WorkMobile's™ simple data export facilities to download your data at any time from the Web portal. View your data at anytime using the WorkMobile™ web portal.
Works without an internet connection
Download the WorkMobile™ app onto your phone or PDA and capture data even when you don't have a phone signal.
Cloud architecture
There's no need to invest in expensive server hardware and software – we've taken care of it. Just register and you can be up and running within minutes.
Photographs & signatures
A picture is worth a thousand words. Let your mobile users capture photographs which can be sent back to the WorkMobile™ server at the press of a button. Capture customer signatures using your touch screen phone.
Geo-stamping
Automatically record the exact location of where a form was completed or where a field worker was when they started their shift.
WorkMobile™ Connect
Plug work mobile straight into your back office or CRM system using secure web services. Push your scheduled jobs directly to the WorkMobile™ servers and let WorkMobile™ take care of pushing the data to your field workers. Pull completed job information from the WorkMobile™ servers straight into your back office for billing.
Advanced reporting
Build advanced reporting solutions to analyse your data and produce meaningful management information.
Job dispatch
Record jobs and appointments using the WorkMobile™ portal and transmit them in real-time to the workforce out in the field. Get real-time feedback on job status.
Notification & alerts
Do you sometimes need to know immediately – for example a leakage engineer files a worksheet for a high priority leak. WorkMobile™ can automatically send email notifications to specified individuals, keeping them in the loop.
Top 10 Uses
Any instance where the interaction involves a paper-based form being completed or information entered on to a spreadsheet can now be done whenever and wherever you want from your phone or PDA equipped with WorkMobile™.
Market research including questionnaires, sampling, petitions and mystery shops
Customer Relationship Management (CRM) – integrating with their CRM software so they can transact with customers more effectively
Reports on the move – water leaks or sales generation, competitor analysis for example.
Administration protocols such as collection, delivery, orders and invoicing dispatch and receipt notes.
Patient data forms in countries that require private medical insurance validation prior to treatment.
Financial agreements – in-store credit checks and credit applications.
Staff timesheets
Charitable giving
Event management including data capture at exhibitions, conferences.
Security – issuing fines, penalties and taking immediate written statements.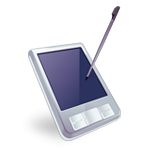 Talk to us and discover how we can help boost your business both financially and operationally.
0800 046 8084 hello@cleardata.co.uk


special offers
latest news
bottom