GPS Tracking Services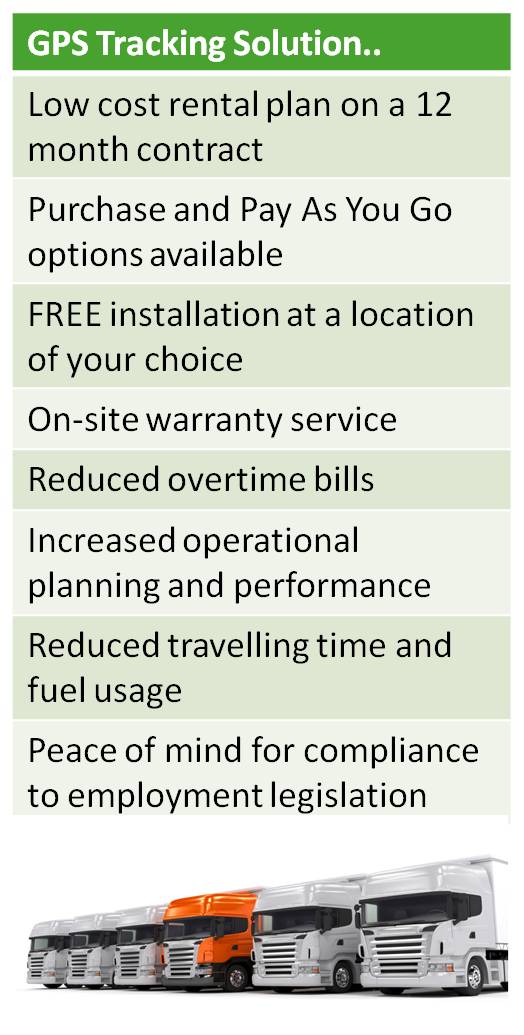 Cleardata offers affordable GPS Tracking Services for your fleet and vehicle management. Tracking your fleet can help you to significantly reduce your company overheads.
Analysis of vehicle jouneys and access to specific driver locations can help you to plan your routes more efficiently and send the closest driver to the next job. Ulitmately GPS Tracking Services can reduce fuel costs and time wasted between journeys.
GPS Vehicle Tracking System offers:-
Route and location planning
Real time vehicle tracking
Geofencing alarms by zone
Text updates and alerts
Access to reports from any location using a web browser
For further details about Cleardata's GPS Vehicle Tracking Services call today on 0800 046 8085 or e-mail hello@cleardata.co.uk. You can download the full brochure here.


special offers
latest news
bottom